Our History
To read a more full history of the Anglican Church in Newfoundland & Labrador, please download Bishop Geoffrey Peddle's The Origin and Growth of the Anglican Church in Newfoundland and Labrador (Adapted from Bishop Peddle's Book, The Church Lads' Brigade in Newfoundland: A People's Story, Flanker Press, 2016)
The earliest presence of the Anglican Church in Newfoundland and Labrador can be traced to stopovers by various military chaplains and visiting clerics in the 16th and 17th centuries. Their stays were often quite brief and not conducive to the development of permanent ecclesiastical structures. It was not until 1701, under the auspices of the Bishop of London and later the Society for the Propagation of the Gospel in Foreign Parts (S.P.G.), that the first resident clergyman was appointed. In 1787 Newfoundland was placed under the jurisdiction of the Bishop of Nova Scotia and in 1839 received its first resident Bishop, Aubrey George Spencer, when diocesan status was granted. His Episcopal jurisdiction included both the island of Newfoundland and the coast of Labrador, as well as Bermuda in the Caribbean.
Bishop Spencer was succeeded in 1844 by Edward Feild who served until 1876. In 1879 a Bermuda Synod was incorporated but requested that the Bishop of Newfoundland at the time, Llewellyn Jones, occupy that see along with his own which he did so until 1917.
The Diocese of Newfoundland joined the Anglican Church of Canada in 1949 when Newfoundland became the 10th province of Canada. Subsequent growth led, in 1976, to the reorganization of the one diocese into three. Today, along with the Diocese of Eastern Newfoundland and Labrador with its cathedral at St. John's, there is the Diocese of Central Newfoundland (Gander) and the Diocese of Western Newfoundland (Corner Brook). All three dioceses enjoy a close relationship, managing matters of common interest through the Joint Committee and sharing equally in the governance of Queen's College. As of 2005, the Diocese of Eastern Newfoundland and Labrador is spread over 38 parishes on the Avalon Peninsula of Newfoundland and throughout most of Labrador.
Bishops of Newfoundland & Labrador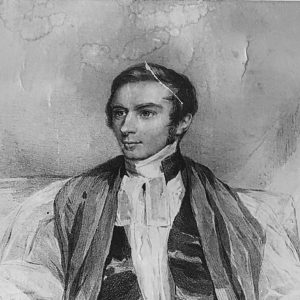 Aubrey Spencer – 1839 -1843 (1st Bishop of Newfoundland)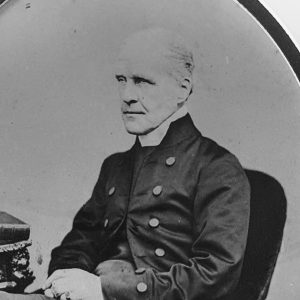 Edward Feild – 1844 – 1876 (2nd Bishop of Newfoundland)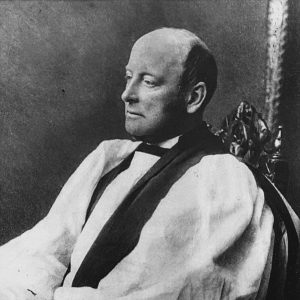 James Kelly – 1876 -1877 (3rd Bishop of Newfoundland)
Llewellyn Jones – 1878-1917 (4th Bishop of Newfoundland)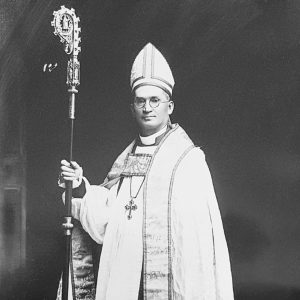 William White – 1917-1942 (5th Bishop of Newfoundland)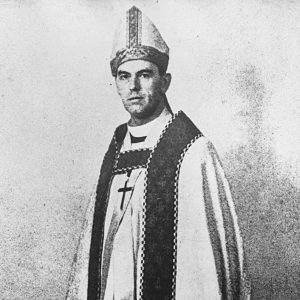 Philip Abraham – 1942-1955 (6th Bishop of Newfoundland)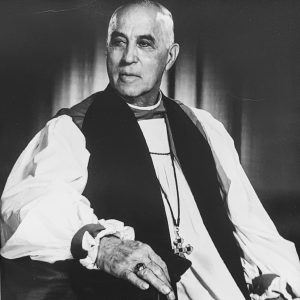 John Meaden – 1956 – 1965 (7th Bishop of Newfoundland)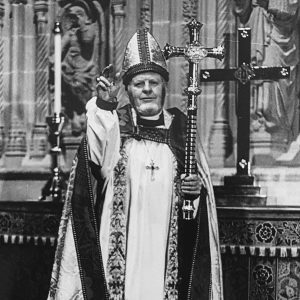 Robert Seaborn – 1958 – 1965 (Suffragan Bishop) 1965 – 1976 (8th Bishop of Newfoundland) 1976-1980 (1st Bishop of Eastern Newfoundland & Labrador)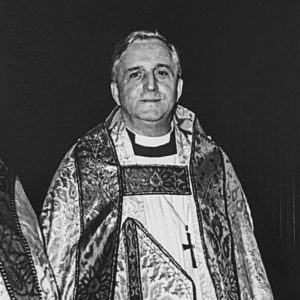 William Legge – 1968-1976 (Suffragan Bishop)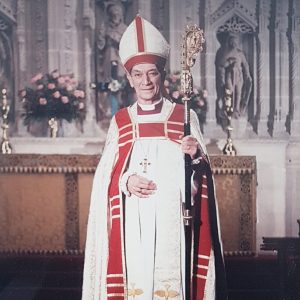 Martin Mate – 1980 – 1992 (2nd Bishop of Eastern Newfoundland & Labrador)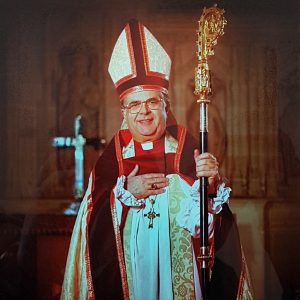 Donald Harvey – 1993 – 2004 (3rd Bishop of Eastern Newfoundland & Labrador)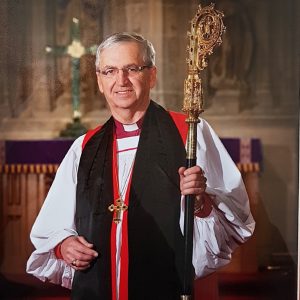 Cyrus Pitman – 2004 – 2014 (4th Bishop of Eastern Newfoundland & Labrador)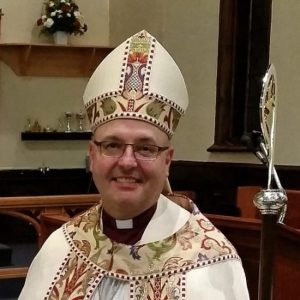 Geoffrey Peddle – 2014 – 2020 (5th Bishop of Eastern Newfoundland & Labrador)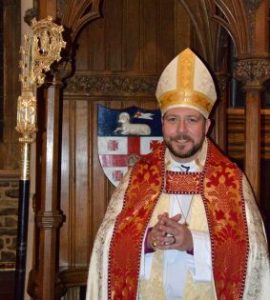 Samuel Rose – 2020 – present (6th Bishop of Eastern Newfoundland & Labrador)