Remember that when you leave this earth, you can take with you nothing that you have received – only what you have given: a full heart enriched by honest service, love, sacrifice and courage.
Research tells us that we are experiencing an interest in gift planned (or planned giving, as it used to be called) that is unprecedented in the history of our country. The impetus behind this is the growing number of Canadians who are reaching their years of greatest financial strength. Recent statistics have indicated that one Canadian a minute turns 50 years old. Why is that important? We know that currently this group controls over 75% of the wealth in Canada. Is it any wonder why people are taking a greater interest in gift planning?
As Christians, we have a Biblical imperative to be good stewards of the resources with which God has entrusted us. One of our resources is our finances. This means we should take even a greater interest in planning our giving.
I trust this web page section on gift planning (prepared with the assistance of the Diocesan sub-committee on gift planning) will assist you in being a good steward of your finances to the honour and glory of our God.
FOR FURTHER INFORMATION, PLEASE CONTACT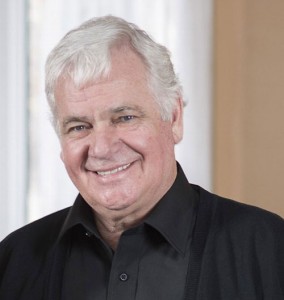 Kevin Smith
Regional Gift Planning Consultant
Diocese of Eastern Newfoundland and Labrador
Anglican Church of Canada
22 Church Hill
St. John's, NL Canada, A1C 3Z9
709-576-6697
Email: kevinsmith709@gmail.com
Planned Giving Information Sheets:
Estate Planning  "A recorded presentation sponsored by the ministry of planned giving."
A Few Donation Tax Tips
Assessing Your Gift Planning Program
Donations Not Eligible for Tax Credit
Gift Planning Brochure
Gift Planning: An Overview
Organizing a Wills Seminar
Power of attorney
Ways to Give
Wills Workbook